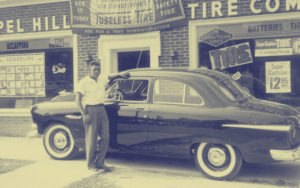 Service Worth Talking About
At Chapel Hill Tire, we take great pride in our service. We're proud of the awards we've won, but what really counts is what our awesome customers think. Your satisfaction is our number one priority and we're thrilled when our customers recognize that.
See for yourself what your neighbors have to say about the fast and friendly service they got at Chapel Hill Tire. If you're inclined to leave a quick review about your own experience, we'd appreciate that more than you know.
No Results
We're sorry but no reviews match your search.