Carrboro Location
Address
203 West Main St.
Carrboro, NC 27510
Hours
Monday: 8:00am-4:00pm
Tuesday: 8:00am-4:00pm
Wednesday: 8:00am-4:00pm
Thursday: 8:00am-4:00pm
Friday: 8:00am-4:00pm
Saturday: Closed
Sunday: Closed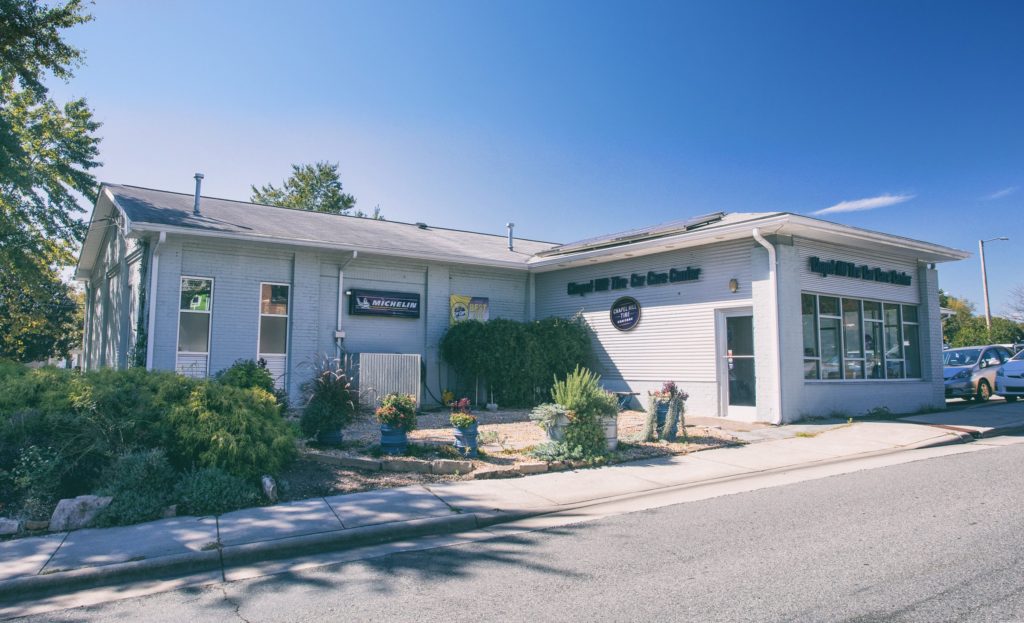 Chapel Hill Tire Local Mechanics in Carrboro
When you need a local mechanic in Carrboro, Chapel Hill Tire is here for you. Our expert automotive technicians provide comprehensive, industry-leading service. Whether you drive an import or domestic, Chapel Hill Tire is recognized as the best repair shop in the Carrboro area for automotive service. Chapel Hill Tire has ASE-certified professionals who undergo constant training to keep current on all makes and models of vehicles. Tesla, Lexus, Honda, Toyota, Volkswagen, Ford, Chevrolet—you name it, Chapel Hill Tire in Carrboro will service it.
From a simple oil change or tire rotation to a comprehensive 30,000/60,000/90,000 mile scheduled maintenance service, Chapel Hill Tire in Carrboro has the technicians and state-of-the-art equipment to service your vehicle. If you are looking for auto repair in Carrboro, Chapel Hill Tire is the best option for you! Check out our transparent pricing and unmatched service in Carrboro on West Main Street. Schedule an appointment and get a great deal today!
Chapel Hill Tire in Carrboro, NC offers the following Mechanic services
At Chapel Hill Tire in Carrboro, you can find all of the repair and maintenance services you need to keep your car running like new, including:
Car AC Repair
R1234YF Freon Recharge
Local Transmission Services
New Tire Installation
Tire Patching Service
Tire Rotation
Free Tire Pressure Refills
Bent Rim Repair
Tire Alignments
Tire Balancing Services
Rotor Replacement
Brake Fluid Flush
Brake Sensor Replacement
Car Radiator Services
---
Dalton Elmore, Carrboro
The Chapel Hill Tire of Carrboro manager, Dalton Elmore, has shown his commitment to providing exceptional service to Carrboro drivers. He has been a member of the Chapel Hill Tire family for several years now, and he continually strives to create a welcoming, positive, and supportive environment for his employees and customers alike. Besides for the location's competitive pricing, convenient location, expansive offerings, and exceptional accommodations, Dalton suggests that the family atmosphere is what elevates Chapel Hill Tire of Carrboro above other local mechanics. He ceaselessly encourages internal growth for his employees, and he appreciates working with people who love what they do. Dalton Elmore is proud to serve Carrboro drivers at Chapel Hill Tire of Carrboro!