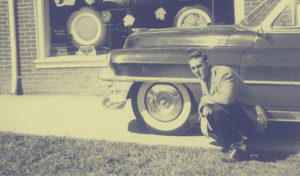 Our Values
Chapel Hill Tire is a values-based company. We operate from the belief that while we service vehicles, we serve people. Each day, we work to live out our five core values:
Strive For Excellence
Treat Each Other Like Family
Say "Yes" To Customers & Each Other
Be Grateful & Helpful
Win As A Team (and the customer is part of the team)
Empowering our people to improve everything we do, we make saying "Yes" to creative solutions a part of our culture.
At our Woodcroft shop, our commitment to sustainability is through the roof.
The best way to see our values in action is to meet the people who work here:
Seeing ourselves as part of the values-based company movement, we celebrate like-minded organizations in every sector: