Welcoming Wegman's – another values-based company – to our community
Imagine: You've just had such an amazing experience that you go out of your way to write a love letter to… A grocery store? At Wegman's that's a reality, with around 7,000 customers a year penning everything from simple thank you notes to requests for a new Wegman's location near them.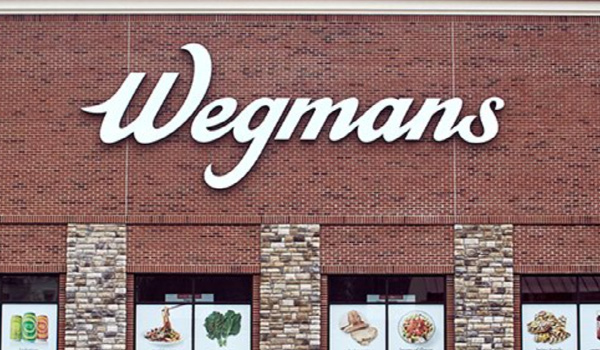 It's not just the customers who love Wegman's, though. Among the many awards they've received from the business media, they have been ranked in FORTUNE magazine's list of the 100 Best Companies to Work For every year since it was started in 1998. How do they do it? They start with a simple core commitment: helping customers and employees live healthier, better lives through food.
While we're in the business of tires, repairs, and maintenance, not selling bread and milk, we share a core value with Wegman's. By treating each other like family, both of our businesses hope to build stronger communities.
Founded in Rochester, New York by brothers Walter and John Wegman in 1916, Wegman's has continued to be passed down from generation to generation, even as it has grown from a single storefront to 150 stores employing 52,000 people. All along the way, they've been guided by a spirit of treating everyone like family, from their employees, to customers, to members of their wider community.
Maybe the most inspiring part about Wegman's is their ability to live their values out each and every day. As an example, to protect the health of their employees and communities, they stopped selling tobacco products more than 12 years ago. Plus, they offer free smoking cessation programs to all their employees.
Their people-centric approach doesn't prevent them from running a hugely successful business, though. Last year, gross sales topped $9 billion.
Those sales aren't where the story ends. Each year, Wegman's commits to donating nearly 20 million pounds of food to local food banks, over $10 million to local charities and events, and nearly $5 million dollars to an employee scholarship fund that ensures every member of their team has a clear path to career advancement.
More recently, they've made big changes to their sustainability, too – drastically reducing their contributions to landfills, creating sustainable packaging, and reducing emissions for their fleet of trucks. Combined with their commitment to sourcing as much food as possible from local farmers, this makes Wegman's stand out as a grocery store that's looking toward contributing to a healthier world today, tomorrow, and for many years to come.
We're proud to know that we share a core value with Wegman's: Treat each other like family. Maybe it comes from the fact that both Wegman's and Chapel Hill Tire are family-owned businesses that have been passed down from generation to generation. All we know is, we're happy to welcome Wegman's into our community – and we look forward to working alongside them to make our community a better place for our employees and customers.