We're proud members of the North Carolina Auto Apprenticeship program and have high hopes for the impact it can have on young people's lives.
For the better part of 500 years, apprenticeships were the most common way that young people would learn a trade and develop it into a career. It's only been in the past 50 years or so that we've moved away from apprenticeship as a worthwhile way to give our kids direction and skills in life. And that's got to make you wonder: Why?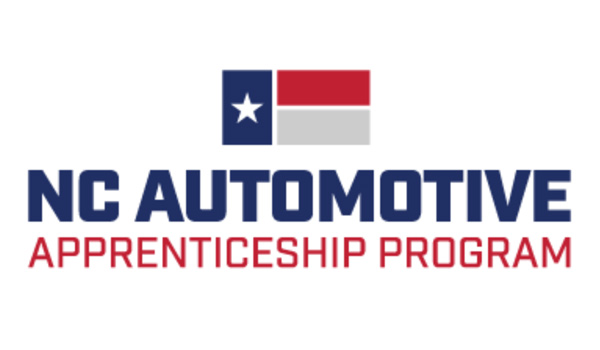 See, we think that apprenticeships — like the ones offered through the North Carolina Auto Apprenticeship Program — are one of the best ways for young adults to find their place in life. That's why we're proud to support the program through hiring their apprentices to work in our shops across the Triangle. And it's also why we'd like to share a little bit about the NC Auto Apprenticeship Program with you.
What Is the NC Auto Apprenticeship Program, Anyway?
This apprenticeship program is a unique one that's only available here in North Carolina, with some branches run by the Automotive Service and Tire Alliance (ASTA) — but anyone in the state can form their own apprenticeship plan as long as it meets the state guidelines.
According to the ASTA, this program "is seeking current high school seniors interested in pursuing a successful automotive career for participation in the 2020-2021 North Carolina Automotive Apprenticeship Program. Apprentices in the program receive a free education through the North Carolina Community College system while gaining on-the-job experience and earning wages by working part-time at an approved shop."
Or, in short: This apprenticeship program can take a high school senior with an interest in the automotive service industry, give them all the tools necessary to pursue their education free of charge, and then help them find immediate placement in the workforce. For a generation that's facing increasingly high student loan debt, that's a darned attractive option!
Our Role
Chapel Hill Tire is proud to be one of the approved shops participating in the NC Auto Apprenticeship program. That means once a high school senior gets signed up for the program, they could easily find themselves learning real on-the-job skills — all while earning a paycheck — at one of our stores.
We're increasingly dedicated to nurturing a community of technicians here and now, so that our communities both receive a successful member of the workforce and a highly trained automotive technician. Because when we all take care of each other, our entire community benefits as a result.
How You Can Get Involved
Do you know any high schoolers who might be interested in an apprenticeship program through the ASTA? If so, please help them get in touch with the NC Auto Apprenticeship Program — because we'd love to welcome them into the Chapel Hill Tire family once they're graduated and ready to move onto the next phase of their training!