UNC Field Hockey star inspires us to strive for excellence in all we do.
UNC Women's Field Hockey star Erin Matson continuously strives for excellence both on and off the field. As captain of the Tar Heels National Championship Field Hockey Team, she is an exemplary athlete. As an advertising and public relations major at UNC Hussman School of Journalism and Media, she is a great student. We couldn't be more grateful to have Erin as part of our Chapel Hill Tire community.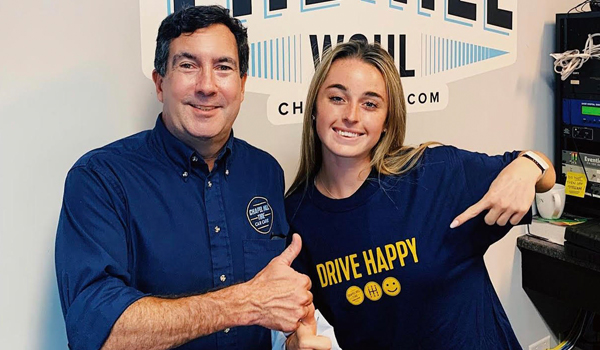 Raised in Chadds Ford, Pennsylvania, some might say that Erin was destined to be a great athlete. After all, her mom Jill played softball and field hockey at Yale while her dad Brian played baseball at Delaware. Erin quickly grew up to be a star field hockey player. In high school, she earned All-America and All-Region honors, worked as a youth field hockey coach, excelled academically, and secured a spot on the UNC Field Hockey team.
Erin started in all 23 field hockey games in her freshman year, led UNC in goals and assists, and earned numerous accolades throughout the season. Raising the bar in her sophomore year, she led the nation in points and goals per game. As a junior, she was named first-team All-America for the third year in a row. Now, as a senior, she is also a member of the U.S. National Field Hockey Team.
Her classroom performance matches her on-the-field excellence. She has been named to the ACC Academic Honor Roll and the NFHCA National Academic Squad. After she graduates, she hopes to continue working with leaders, and aspires to earn a position at Nike. Despite all of her accomplishments and ambitions, though, Erin still enjoys the simple things in life. When she's not helping her team win or mastering her course material, she enjoys going to the beach, attending yoga classes, or just spending the day shopping or watching sports with friends and family.
We feel very fortunate to have recently partnered with Erin in a Name-Image-Likeness deal and feel very proud to have her as part of our Chapel Hill Tire family. We look forward to cheering her on both on and off the field as she continues to strive for excellence.