Experienced technicians help their younger colleagues achieve professional certification
Strive for excellence, win as a team, and treat each other like family: three of our core values are the inspiration behind our mentorship program. To be recognized as a professional automotive technician, a mechanic must achieve certification from the National Institute for Automotive Service Excellence (ASE). Our program pairs an experienced, ASE certified pro with each younger technician who is preparing to pass their exams.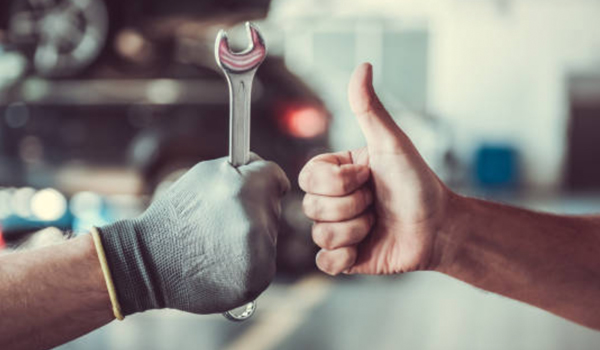 "As guys who know the business, know what we're doing and have years of experience, we're trying to give back to the guys who are just starting out," explained Johnny Feathers, the ASE Master Technician who leads our mentorship program.
As program leader, Johnny indirectly mentors several young technicians, and teaches classes to help bolster exam preparation. He also serves as mentor to Andres Lomelli. In this role, he spends half each working day repairing and maintaining vehicles on his own, and the other half overseeing and assisting Andres.
Operating continuously, our mentorship program provides flexibility for everyone to learn and grow at their own pace. Helping a teammate become better makes us all better at what we do. It's part of how we strive for excellence, part of how we win as a team, and based on the idea that we treat each other like family — and family is always there for you.
"We help each other out and boost each other up," said Johnny. "It's incredibly rewarding to see guys passing their exams and moving on to help someone else."
And for Andre, becoming a mentor will be part of his reward for achieving ASE certification. "Learning from others is always the best," he said. "Once I'm ready, I would enjoy nothing more than to become a mentor myself and be able to share the knowledge and information with others. It's great working together, and it plays a big part in enjoying the team."