Thanks in part to donations from Chapel Hill Tire, local high schoolers get the opportunity to work on a real NASCAR race car before they graduate
Here in North Carolina, we have a long history of working on our own vehicles — going all the way back to bootlegging during Prohibition, when distillers would need fast and maneuverable cars to deliver their illicit goods. Those early modifications eventually led to the development of their own sport, in the form of the National Association of Stock Car Auto Racing, NASCAR.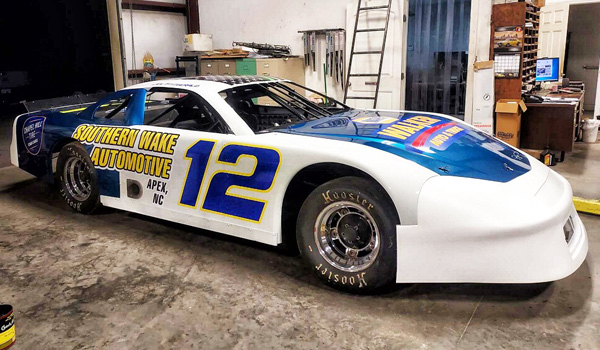 And while that rum-running history is mostly behind us, the appeal to work on fine-tuning a vehicle for racing is as present as ever. Through our work with Chapel Hill High's Racing Team, we're proud to offer the most dedicated high school seniors the opportunity to work on a real NASCAR race car — earning valuable experience before they graduate, and possibly going on to participate in the North Carolina Auto Apprenticeship Program.
About the Program
Chapel Hill High is one of the few schools you'll find where in addition to a football team and a basketball team, they also have a dedicated stock car racing team. That's a product of their Automotive Service program, which students can take for all four years of high school — and end up participating in a real race-day build in their senior year.
The Automotive Service program is just one part of the Career and Technical Education Department at Chapel Hill High, a department whose goal is "to provide students with a competitive advantage as they leave high school," said CTE Director Kathi Breweur.
For the students who go on to work through all four levels of the Automotive Service program, that unique opportunity takes the form of working on a NASCAR late model stock car, running a Chevy 350 engine. That car will go on to race at the Wake County Speedway in Raleigh, NC, where the students will be able to see the real-life results of all their hard work and dedication.
Striving for Excellence and Winning As A Team
Chapel Hill Tire's Core Values guide everything we do, and that's a big part of why we're so proud to contribute to our communities through this program.
By giving local high school students the opportunity to strive for excellence — stock cars are a detail-oriented, high speed affair after all — and win as a team, we hope to continue to spread those values into every corner of our community. And if some of those students go on to pursue apprenticeship programs or want to jump right into the automotive service workforce, we'd love to have them join our family here at Chapel Hill Tire.