When the National Institute for Automotive Service Excellence was founded in 1972, the United States was in the midst of an energy and oil crisis of unprecedented proportions. Where oil and gas had been plentiful in years past, now drivers and auto manufacturers alike were having to question just how well their cars were running, and how fuel efficient they could be.
Those circumstances made the ASE's mission to improve the quality of vehicle repair and service by testing and certifying automotive professionals more important than ever before. And now, more than 50 years on and as fuel and vehicle prices continue to rise, their mission is more important than ever — because a well-maintained car is more fuel efficient, and lasts a lot longer. And the ASE's certifications can show the difference between a good auto repair shop and a great one.
That's why we're so excited to be celebrating the hard-working people at our Woodcroft and Crabtree Valley stores, whose efforts have gained the award of the ASE's coveted Blue Seal Certification — which is only awarded to stores where at least 75% of technicians performing diagnosis and repairs are ASE Certified, and each area of service offered in the shop is covered by at least one ASE Certified technician.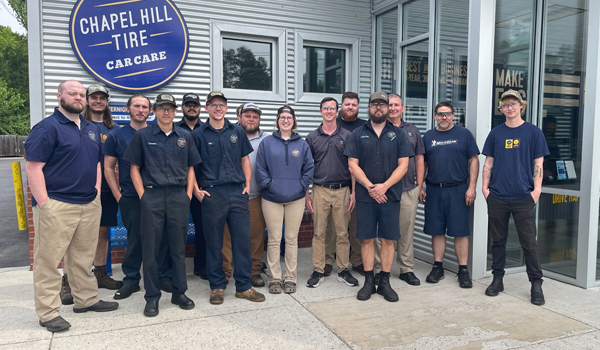 In the Woodcroft store, Manager Troy Hamburg holds the highly esteemed Master, L1, Service Consultant, and Parts Specialist certifications, highlighting his expertise in many areas of automotive service. Randy Rigsbee has achieved the prestigious Master plus L1 certification, showcasing his exceptional skills and knowledge. Stevie Ray has been awarded seven ASE certifications, representing their extensive training and proficiency. And Cameron House is a valued member of our team with a General Service ASE certification, further contributing to the team's commitment to service excellence.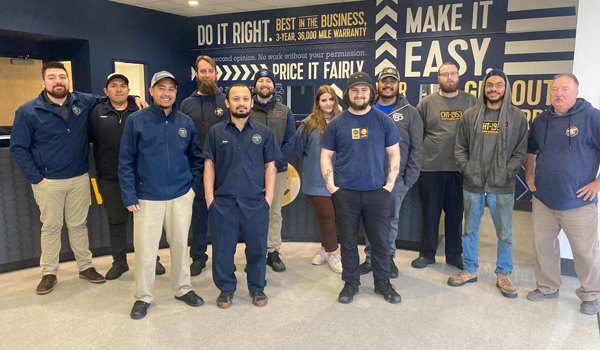 In the Crabtree store, five of our team members are fully ASE certified. Manager Dru Gualdarama holds the G1 Maintenance and Light Repair, Service Consultant and P2 Parts certifications, and helps direct the entire team's training efforts. Jack Driver has been recognized for 7 total ASE certifications, showcasing his dedication to continuing education and expertise in all things mechanical. Richard Vega-Gonzalez has achieved the G1 Maintenance and Light Repair certifications, Dew Burt the P2 Parts certification, and Cassidy McKay the C1 Service certification.
We really couldn't be more proud of the hard work, time, and dedication to their craft that all of our team members have put into making an ASE Blue Seal certification a reality. And with the continuing help of Mike Storey, our new Director of Training for all Chapel Hill Tire locations, we're looking forward to seeing even more Blue Seals across all of our stores!