"Anyone who stops learning is old, whether at twenty or eighty."

Henry Ford
If variety is the spice of life, then learning must be the meat and potatoes. Whether you're 14 or 40, continuing to grow and learn is what gives life substance, keeps your mind and body sharp, and gives you something to look forward to every single day.
And these days, becoming a lifelong learner isn't just a way to invigorate your daily routine. It's also a necessity in any career field — but especially one as fast-moving and ever-changing as the automotive industry.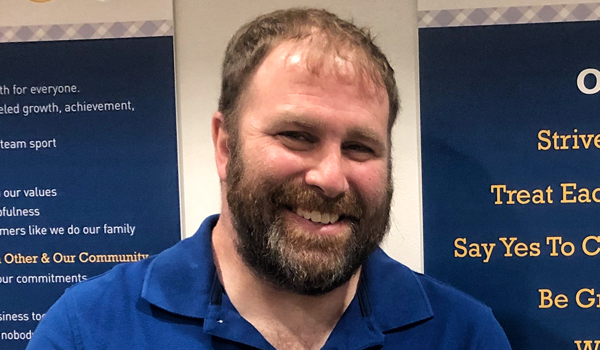 Mike Storey, our new Director of Training for all of Chapel Hill Tire's locations, knows a lot about how the industry is changing. And with a whopping 21 different ASE certifications to his name, he also knows a lot about what it takes to be a lifelong learner, and how to pass that on to a whole new generation of technicians.
"I went into a tech school program right out of high school, and I've basically been working in automotive for my entire adult life," says Mike. "It's always interesting, because there's always a new challenge, and so many opportunities for improvement. That's a big part of what I'm hoping to bring to Chapel Hill Tire as their Director of Training."
More than anything, Mike wants to bring a big understanding of the "why" behind everything to Chapel Hill Tire's technicians. "That's really the foundation of the whole training program. You know, today's car is basically a rolling computer network, with 120 or more modules — and you have to know the 'why' behind all of that to be a really great technician."
And how do you really incorporate that Striving for Excellence into work? For Mike, that means looking at including ASE certifications as part of the promotion plans at Chapel Hill Tire. For motivated and curious team members, there will always be something new to work on, and Mike wants to give them a variety of ways to advance their careers in the automotive industry.
"Chapel Hill Tire has already put a lot of effort into Striving for Excellence, and I want to continue to make that available to more people. I'd really like to see some of our technicians become ASE Master certified. That will take a lot of custom training and fine-tuning — and a lot of time — but I know it's worth doing."
For those team members who want to pursue an ASE Master's certification, it will take a lot of studying! Each Master's certification covers eight different areas, with tests for each part. We're lucky to have someone as experienced as Mike to help guide our techs through each phase of the testing process.
We're so happy to have Mike as a new member of the Chapel Hill Tire family, and he feels the same way: "I'm happy that Chapel Hill Tire has picked me for this job, and I'm looking forward to continuing to be a part of watching this company and its people grow."