In a world filled with constant distractions and endless to-do lists, it can be easy to get caught up in our own lives and forget to show gratitude and kindness to those around us. But the importance of being grateful and helpful cannot be overstated.
That's why we've made being grateful and helpful a part of our core values here at Chapel Hill Tire. Because when the rubber hits the road and tough choices come up, we always want to be able to look to our most cherished values to guide our decisions.
"As we express our gratitude, we must never forget that the highest appreciation is not to utter words, but to live by them."

— President John F. Kennedy
When we take the time to express gratitude and show appreciation, we not only make others feel valued and appreciated, but we also improve our own well-being. Even the simple act of giving a warm "hello" when you come into one of our Chapel Hill Tire locations can help to improve our relationships, and create a sense of connection and community that lasts far beyond that one visit.
You'll find that sense of gratitude in our connections in many of our Chapel Hill Tire team members, like Ben Moore, a service advisor at our Durham location who said recently "I have lifelong friends that come through here as my customers. I go to these people's houses, we have dinners together."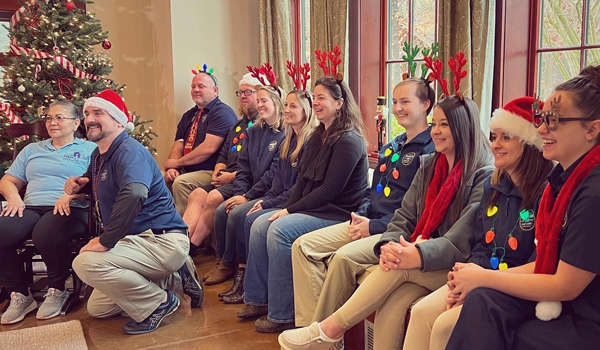 You'll find it in the impact of our "12 Days of Kindness", a yearly outreach program where members of the community nominate someone most deserving of a random act of kindness. Each year, the dozen $1,000 car care vouchers we give out help good people to keep their lives going down a good road, even (and often) in the midst of struggles and challenges.
And you'll find it in the impact that even something as seemingly simple as keeping a car on the road year after year can have — like the way we came together to celebrate the Algers' trusty Toyota Corolla nearing its 500,000 mile mark, complete with a party that our University Place crew was invited to attend.
Being helpful and lending a hand to those in need can also bring a sense of purpose and fulfillment to our lives. Whether it's volunteering our time, donating to a worthy cause, or simply offering a helping hand to a friend in need, the act of giving back can bring joy and a sense of accomplishment.
In today's fast-paced and often self-centered world, it's more important than ever to remember the value of gratitude and kindness. By taking the time to show appreciation and lend a helping hand, we not only improve the lives of those around us, but we also enrich our own lives and create a more positive and connected world. So let's make a conscious effort to be grateful and helpful, and spread a little bit of joy and positivity wherever we go.