When you go to get your car worked on, how do you know that the business you choose is up to par? And how do you know that the fine folks working on your vehicle really know their trade inside and out, and are capable of getting you back on the road without a hitch?
An auto shop's reputation goes a long way toward reassuring you on these matters, but it's only part of the story. To know that you're getting the best service possible for your car or truck, you'll need to look towards the National Institute for Automotive Service Excellence, or ASE.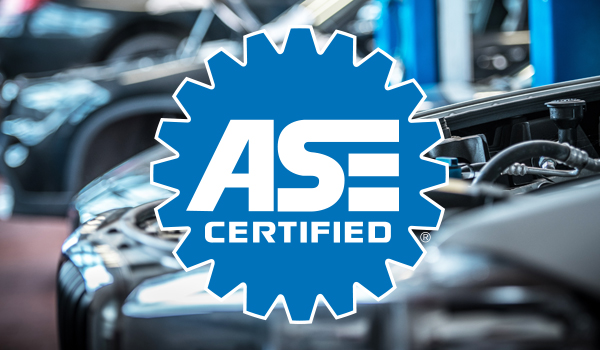 Established in 1972, the ASE is an independent non-profit organization dedicated to improving the quality of vehicle repair and service. They're the gold standard for automotive service certifications, and their chairman Homer Hogg has this to say about the purpose of the ASE:
"[Our] focus on the advancement of service professionals through testing and certification benefits employers, consumers, and most importantly, service professionals themselves."
And as part of our commitment to Striving for Excellence in everything we do at Chapel Hill Tire, our service technicians have been getting ASE certified at a downright impressive rate. In 2022 alone, we added a total of 51 new ASE certifications — increasing our total to 141 certifications company-wide, with many more to come in 2023.
That means when you take your car in to one of our 10 Chapel Hill Tire locations, you know you're taking it to the absolute best service technicians around. But even after earning their ASE certifications, our technicians want to go farther, always learning from the latest techniques and technologies to increase their skill levels.
Mike Storey, our Director of Training that you'll also meet in this month's newsletter, is a huge part of what makes our training programs at Chapel Hill Tire so special. As part of his plans for our service technicians' continued training, he's building in ASE certification into promotion plans that every team member can strive towards. And he's perfectly situated to do so, as he is an ASE-certified Master technician with a whopping 21 individual certifications, on everything from diesel engines to advanced performance and hybrid vehicles.
All in all, we make a point of Striving for Excellence in everything we do here at Chapel Hill Tire, and we're looking forward to seeing Mike pass on his knowledge and expertise to our many ambitious team members. That way whenever you visit one of our 10 locations, you'll know through and through that you're getting the best possible service for your car, and the best customer service experience that we can provide, every time!