Durham: Woodcroft Shopping Center Location
Address
4805 Hope Valley Road
Durham, NC 27707
Hours
Monday: 8:00am-4:00pm
Tuesday: 8:00am-4:00pm
Wednesday: 8:00am-4:00pm
Thursday: 8:00am-4:00pm
Friday: 8:00am-4:00pm
Saturday: Closed
Sunday: Closed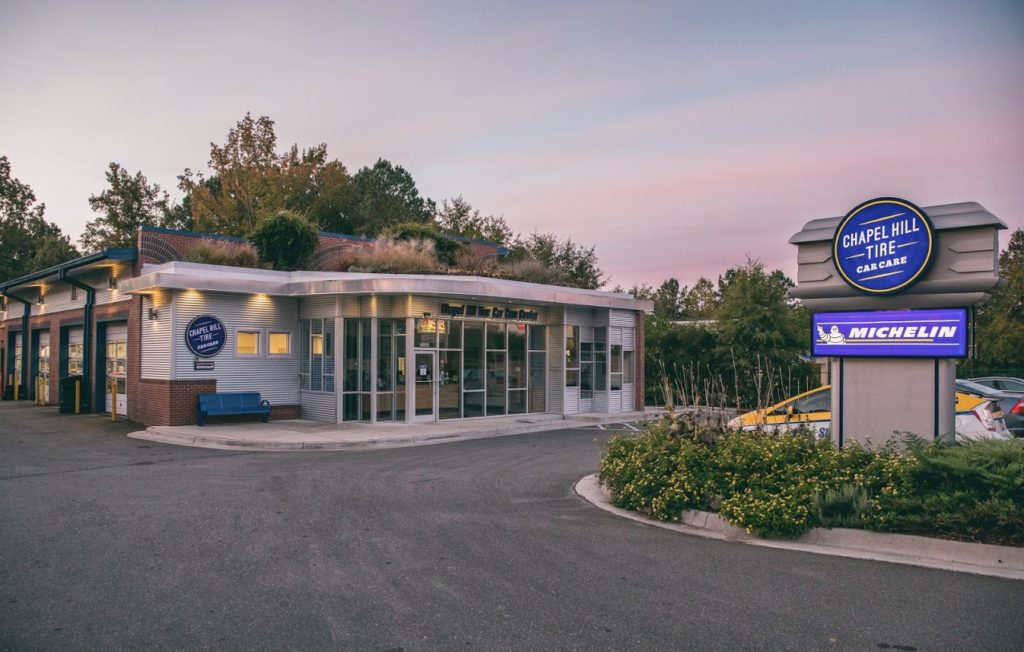 Are you looking for the best of the best of auto repair in Durham? Chapel Hill Tire is now offering auto repair in Durham! Now that we've crossed the Durham county line, we're trading in our Carolina blue for Duke blue! You can find us in the Woodcroft Shopping Center off of Highway 54. If you are looking for the best auto service and repair in Durham, Chapel Hill Tire has got you covered! Get great auto service near you for a great price with $20 off your first visit to Chapel Hill Tire.
Chapel Hill Tire can fix anything: imports or domestics, hybrids or diesel engines, Toyota, Fords, Hondas, Volkswagens, and everything in between. From oil changes in Durham, state inspections, to regular maintenance services, to car accident repairs, we've got you covered. Shopping for new tires in Durham? Our Durham tire shop offers a best price guarantee to allow you to shop for new tires with confidence.
Whether you're a Tar Heel or a Blue Devil, come on in to Chapel Hill Tire in Durham for a convenient, friendly and fast car service center near you.
Chapel Hill Tire in Durham, NC offers the following services:
Transmission Services
Car Radiator Services
---
Troy Hamburg, Woodcroft

Chapel Hill Tire Woodcroft is led by manager Troy Hamburg, who works to provide customers and employees with the highest level of care. He believes that it is more than just the exceptional knowledge, skills, equipment, and experience that help Chapel Hill Tire stand out from other car care centers, but rather the fact that Chapel Hill Tire sees customers as more than just a number. By embodying Chapel Hill Tire's values, Troy creates a caring, friendly, and personable environment that treats every customer like family. He and the rest of the team look forward to welcoming you to Chapel Hill Tire in Durham at the Woodcroft Shopping Center!