"Those who are happiest are those who do the most for others."

— Booker T. Washington, American educator and Presidential advisor
When we think of community, the first thing that comes to mind is giving back. Whether that's as simple as sharing a friendly smile when you walk through the doors of one of our Chapel Hill Tire locations, volunteering to help local animals in need, or giving our support to one of our many local organizations, we're always looking for ways to repay the kindness, generosity, and kinship that our communities have given to us.
This December, we continued a long-standing tradition of giving back: Our 12 Days of Kindness.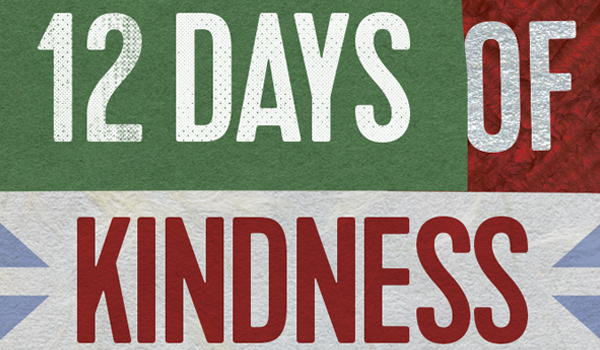 Leading up to the Christmas season, we took nominations from our communities for 12 people to be awarded $1,000 in free car care. It was tough to narrow down the nominations to just a dozen — but in the end, we're so thankful and grateful for the people we were able to reach out to with an act of kindness for the holiday season.
Those include people like:
John Rugabo of the Refugee Support Center in Carrboro, one of our long-standing community partners. His work has been essential in helping those in need in our communities, by distributing clothing, food, and other essential items to the people who need them most.
Judy Taft, an occupational therapist with boundless energy for helping the less fortunate by delivering food, providing assistance with transportation, and serving up meals at the Interfaith Council Community Kitchen.
Nikkima Santos, a community leader and liaison between her public housing community and the local police, who also somehow finds the time to organize neighborhood cleanup events and help deliver food and clothing to neighbors in need.
For every person that we've selected, we've also made videos highlighting who nominated them for the act of kindness, and a little bit more about what makes them such a special member of our community.
Each of the 12 people we've selected for our 12 Days of Kindness exemplifies what it means to really treat your neighbors like a family, and we're so grateful to be able to give them a helping hand. The success of this project is a testament to the power of small acts of kindness to make a big difference.
If you'd like to know even more about the event and each of the people chosen for our 12 days, you can check them out on our 12 Days of Kindness website or Facebook page.