Cole Park Plaza Location
Address
11470 US-15 501 Hwy N
Chapel Hill, NC 27517
Hours
Monday: 8:00am-4:00pm
Tuesday: 8:00am-4:00pm
Wednesday: 8:00am-4:00pm
Thursday: 8:00am-4:00pm
Friday: 8:00am-4:00pm
Saturday: Closed
Sunday: Closed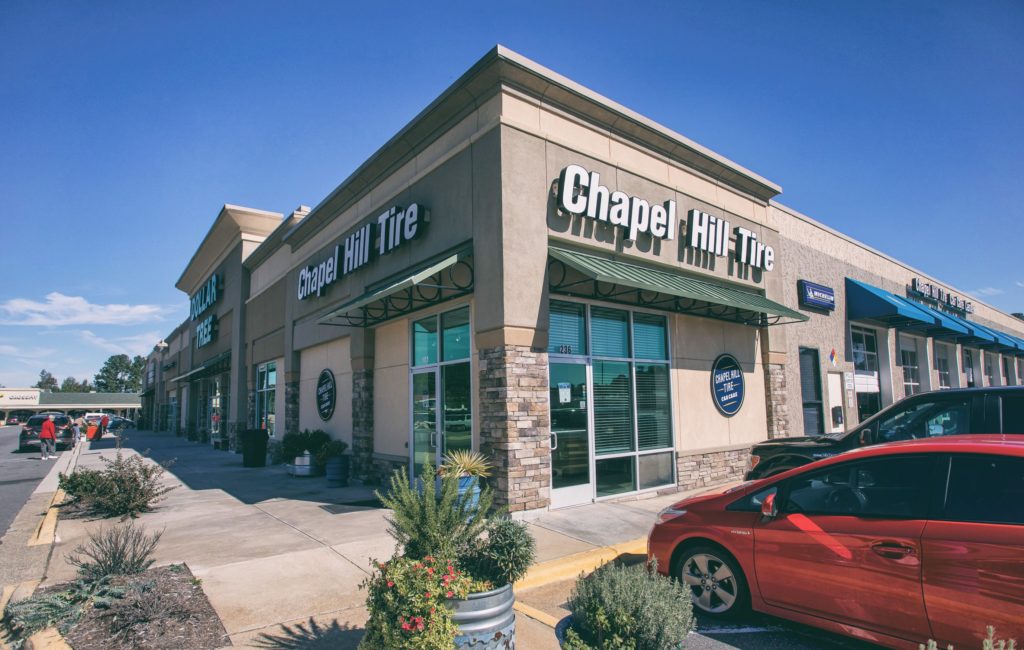 Chapel Hill Tire does not stop with tires. Whether you drive an import or domestic, Chapel Hill Tire is recognized as the top auto repair shop in the area for vehicle service. Chapel Hill Tire has ASE certified mechanics who undergo constant training to keep current on all makes and models of vehicles. Lexus, Honda, Toyota, Volkswagen, Ford, Chevrolet, you name it.
From a simple oil change or state inspection to a comprehensive 30,000/60,000/90,000 mile scheduled maintenance service, Chapel Hill Tire has the technicians and the state-of-the-art equipment to service your vehicle. Save $20 off your first service with Chapel Hill Tire!
Chapel Hill Tire offers the following services:
Transmission Services
Car Radiator Services
---
Pete Rozzell, Cole Park Plaza
Pete Rozzell was drawn to Chapel Hill Tire when he heard about the company's commitment to honest, fast, and friendly work. In his two years with the organization, he has focused on maintaining this high quality of service and ensuring his customers always get their cars fixed correctly and on time.
Pete's a local, just like his customers. He is committed to making sure his community can count on their local tire care company, and he enjoys interacting daily with customers, diagnosing issues, and working hard to find cost-effective solutions for every individual. Being a leader at Chapel Hill Tire means maintaining a history of treating people right. Pete is proud to carry on this tradition each and every day