University Place Location
Address
201 South Estes Drive
Chapel Hill, NC 27514
Hours
Monday: 7:30am-5:00pm
Tuesday: 7:30am-5:00pm
Wednesday: 7:30am-5:00pm
Thursday: 7:30am-5:00pm
Friday: 7:30am-5:00pm
Saturday: 7:30am-12:00pm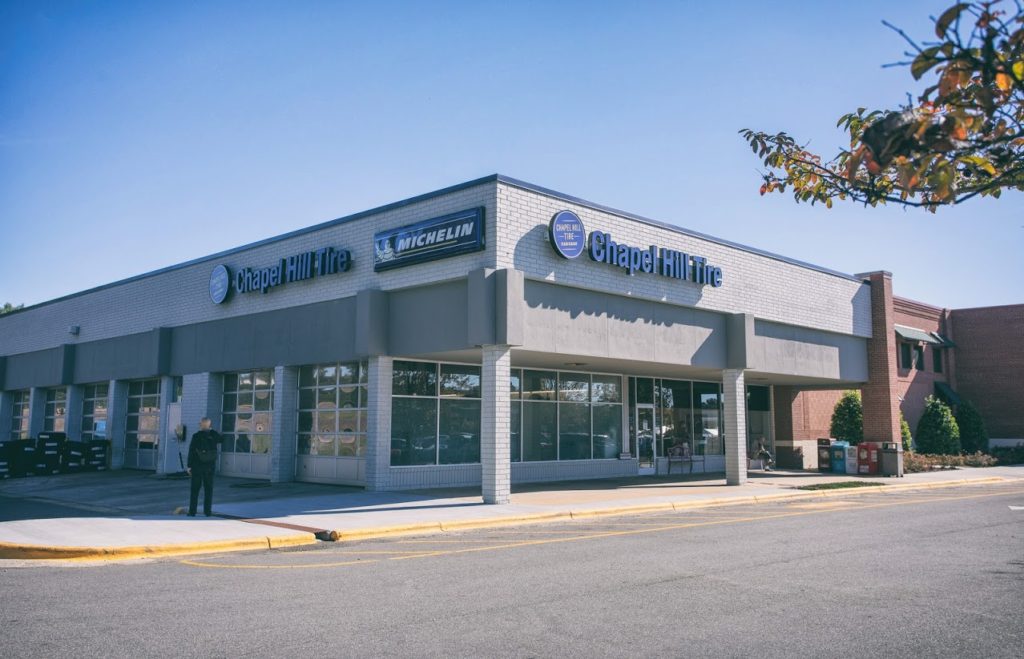 Chapel Hill Tire does not stop with tires. Whether you drive an import or domestic, Chapel Hill Tire is recognized as the top repair shop in the area for automotive service. Chapel Hill Tire has ASE certified professionals who undergo constant training to keep current on all makes and models of vehicles. Lexus, Honda, Toyota, Volkswagen, Ford, Chevrolet, you name it.
From a simple oil change to a comprehensive 30,000/60,000/90,000 mile scheduled maintenance service, Chapel Hill Tire has the technicians and the state-of-the-art equipment to service your vehicle.
Chapel Hill Tire at University Place offers the following services:
Transmission Services
Car Radiator Services
---
Sean McNally, University Place
Sean McNally, manager of Chapel Hill Tire's University Place location, has been with the company for nearly a decade. In that time, he's seen a lot of change; Chapel Hill Tire has embraced new technologies over the last 10 years, acquiring a fleet of hybrid shuttles and earning a Green Plus Certification as part of its ongoing commitment to the environment. But in that time, Sean has never seen his employees' commitment to honest, integrity, and stellar customer service waver. He trusts his employees to side with the customer every time, making sure that each and every person who enters University Place's doors experiences no less that the best possible service.