Fordham Blvd. Location
Address
1809 Fordham Blvd.
Chapel Hill, NC 27514
Hours
Monday: 8:00am-4:00pm
Tuesday: 8:00am-4:00pm
Wednesday: 8:00am-4:00pm
Thursday: 8:00am-4:00pm
Friday: 8:00am-4:00pm
Saturday: Closed
Sunday: Closed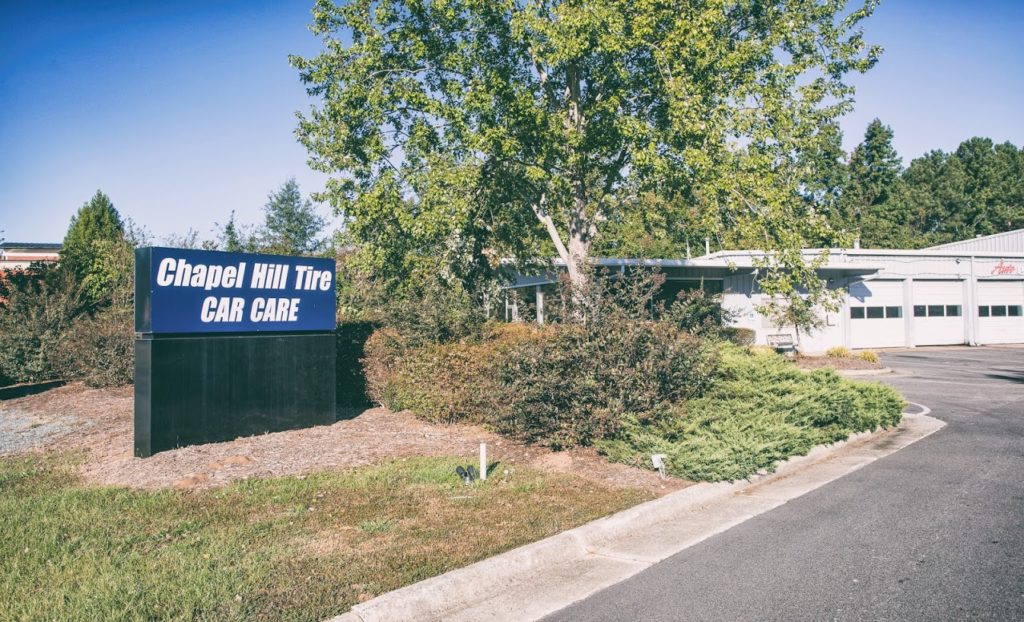 Our Fordham Blvd. / US 15-501 service location is conveniently located just a few minutes off of I-40 and is perfect for any of our customers needing car service in the Chapel Hill or Durham areas. Chapel Hill Tire offers the best service for your vehicle's needs.
If you are wondering where to get your car serviced in Chapel Hill, Chapel Hill Tire has got you covered!  From a simple oil change, to shopping for new tires, to a comprehensive 30,000/60,000/90,000 mile scheduled maintenance service, Chapel Hill Tire has the technicians and the state-of-the-art equipment to service your vehicle.
Chapel Hill Tire offers the following vehicle services in Chapel Hill:
Transmission Services
Car Radiator Services
---
Scott Jones, Fordham Blvd.
Scott Jones was drawn to Chapel Hill Tire when he heard about the company's commitment to dedicated, professional, trustworthy work. In his nine years with the organization, he has focused on maintaining a high quality of service and ensuring his customers always get their cars fixed correctly and on time.
Scott promises that he and his employees will fix their customer's vehicles right the first time and protect them with a no-hassle, industry-best warranty. He enjoys working for Chapel Hill Tire because it gives him the freedom to be himself and instill his values in the company.